Luxury Hair Salon
Dallas TX
Making YOU Look Beautiful Using Luxury Hair Extensions, Integration Systems & Color
446 Mid Cities Blvd Hurst, TX 76054
Our Most Popular Salon Services
Looking to go out to shop, eat or just visit one of the many places of interest in Dallas?
Before you do, dazzle up yourself and make your hair shine and be the talk of the town with our top three luxury salon services. Whether you are looking to add more length or volume, enhance your natural color or conceal fine, thin or balding hair – we deliver!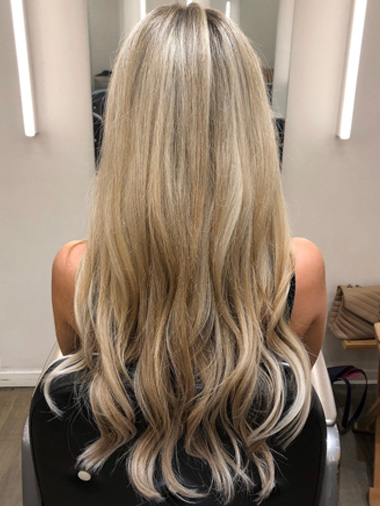 Do you want long, flowing and beautiful hair that makes you look more youthful? Our hair extension specialists can do just that without damage or hair loss.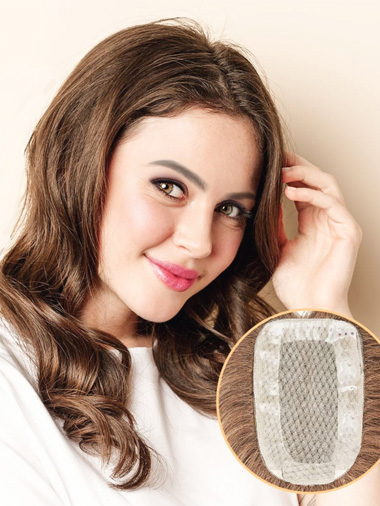 Are you struggling with hair loss? Our hair integration and replacement systems will give you more fuller, longer, lusher locks to boost your confidence!
Looking to liven up and enhance your hair? Or, dd some  dimension? Our color artist's can deliver that beautiful, glamorous look you desire.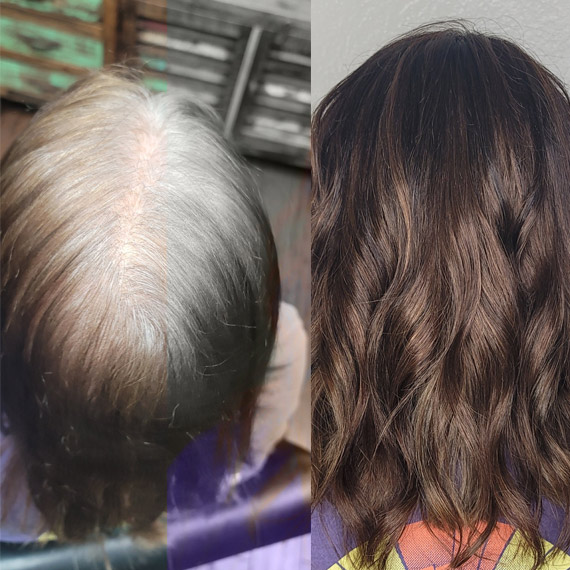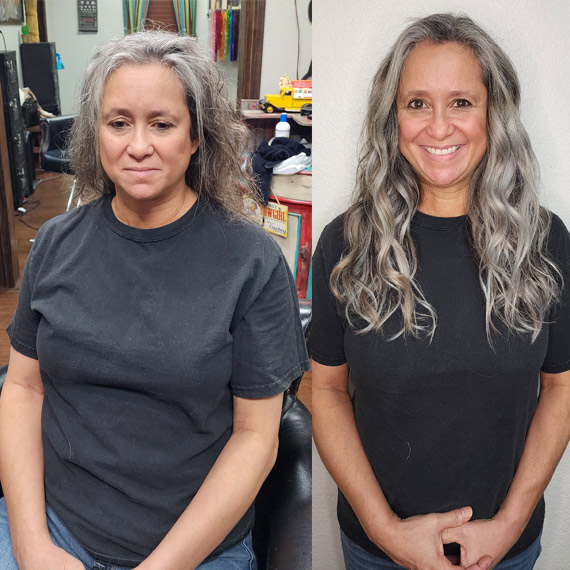 I drive 30 miles to come here I changed every doctor I got but her. I come for a topper and I'm blessed to have found her!!!! I've been coming for about 8 years now!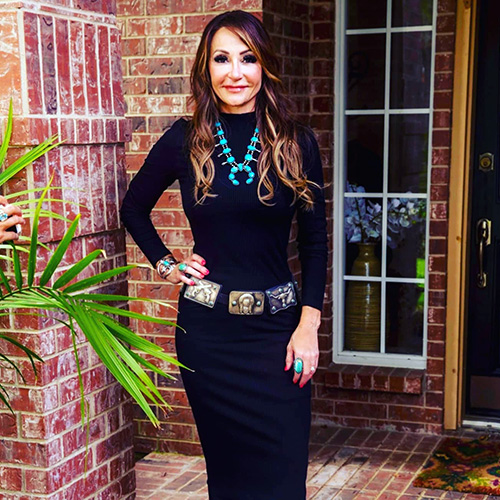 Your Specialist in Hair Extensions, Integration Systems, Color & Highlights

Shelly Wade has over 20 years of hands-on experience in the luxury salon industry combined with a heart for beauty and boundless supply of creative energy. She is considered an expert in natural hair extension techniques and hair integration systems.
She prides herself in making each client look and feel amazing and sexy while guaranteeing 100% satisfaction. She also educates you in the very best products for your hair type and achieving salon results at home.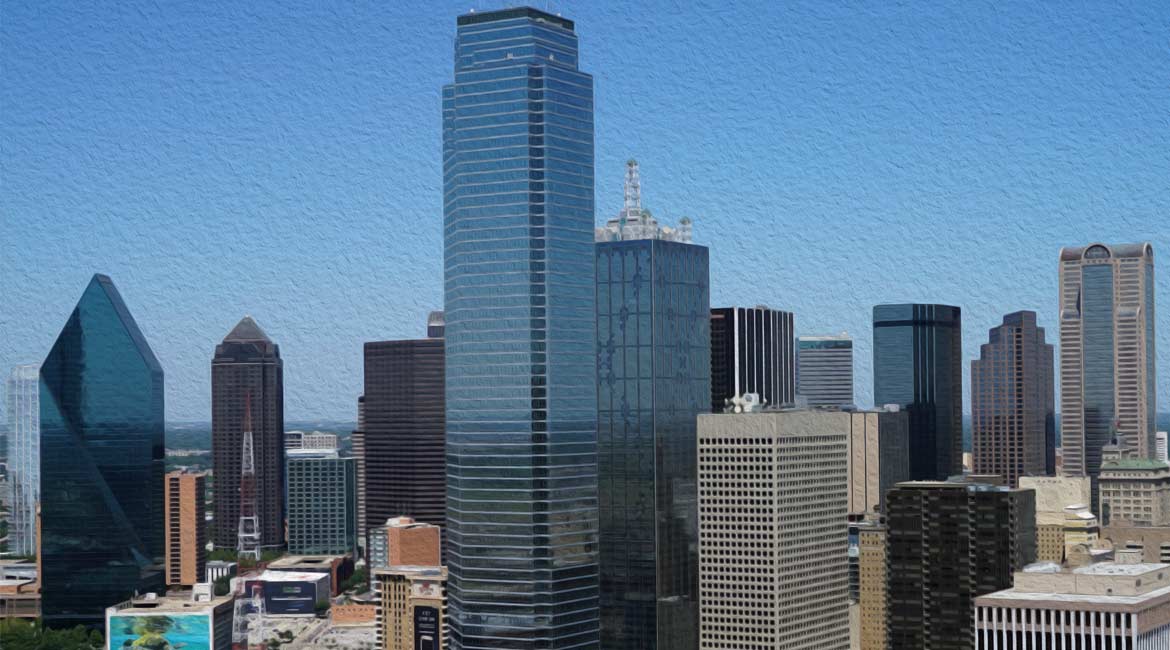 Ah… Dallas, Texas. Many may conjur up thoughts of oil fields when they hear this city mentioned. But, did you know, besides being the third largest city in Texas, that it is also known for locally produced cotton, grain, and leather. Oil came much later. The retail giant Neiman-Marcus has its start here. Of course, don't forget this was the place where John F. Kennedy was assassinated back in 1963.
I would suppose that most would know Dallas as a place for entertainment, shopping and eating along with skyscrapers and insurance companies.
It is also headquarters to some 6,000 compnies which includes a hub of airlines and busy convention centers. It also has the country's largest number of high-technology manufacturing, telecommunications and services companies.
The city of Dallas is made up of many neighborhoods and communities. Divided up into Central, East and South Dallas.
There is so much to do, see and experience in Dallas, that it cannot be printed here. But, here is a list we hope will get you started.

Places of Interest
1. Sixth Floor Museum at Dealey Plaza: these scenic green place houses exhibits detailing JFK's life, presidency and assassination

2. Dallas World Aquariaum: view a variety of aquatic creatures and animals not commonly found in aquariums

3. Dallas Arts District: the largest contiguous urban arts district in the country that features art venue's, museums, eateries and bars

Cuisine

1. Yolk: if you are a breaksfast lover, you'll enjoy this upscale restaurant

2. Playwright Irish Pub: a great place for some drinks or for home-made meals, such as, shepherd's pie or fish-n-chips

3. 400 Gradi: An authentic italian restaurant offering brunch, lunch, dinner, dessert and wine

Sports

1. AT&T Stadium: pick up your tickets to go watch the Dallas Cowboys play on the grid iron

2. Dallas Mavericks: the professional NBA team which plays at the American Airlines Center

3. Dallas Stars: a professional hockey league team currently positioned #1 in the Central Division

If you are excited and ready to explore the city of Dallas, TX don't forget to look your best by getting your hair makeover with Beene And Company Salon. You'll thank us!

Your New Hair Begins With
Booking an Appointment
Select your service and date/time you want your transformation to take place.
Come in, relax, sip a cold drink and let our salon artist transform your hair during your ultimate salon experience.
Enjoy your new found confidence and amazing compliments from your family and friends.