Hair Care Products We Carry
We are proud to carry a variety of products for hair care, styling and maintenance. No matter if you have hair that is long, short or in-between, these products are client tested and highly recommended. Browse our inventory and see what interests you or just ask one of our salon artist's for a recommendation.
Luxury Hair Care Products and Supplements
* This section contains affiliate links, so we may earn a small commission when you make a purchase through links on our site at no additional cost to you.
Available for Purchase in Salon Only
Available for Purchase in Salon Only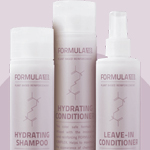 FORMULA 18™ is a chemically resilient material that ionically binds to the hair's cuticle and offers long-term protection from harsh hair color, free radicals, peroxides, and environmental stressors.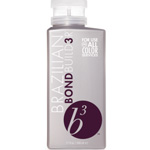 Utilizing a scientifically engineered co-polymer combined with an anhydrous delivery system, this one-step system reattaches and builds the bonds that make up the cellular membrane complex, helping prevent the loss of cuticle and cortex cells responsible for supporting the inner structure of the hair. Dramatically reduce breakage and help prevent damage during all color services, all the while improving the overall integrity of the hair while prolonging color retention and vibrancy between appointments.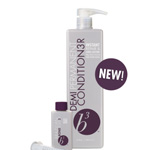 NEW! Experience intensive repair and conditioning benefits for up to 12 washes! b3 Demi Permanent conditioner is an innovative professional salon service specifically formulated for use with b3 Brazilian Bond Builder to provide intensive repair and long-lasting conditioning for extremely damaged and chemically treated hair.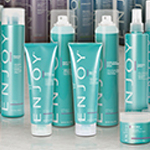 ENJOY Professional Hair Care is a division of USP, Inc. that is dedicated to providing the professional salon industry with the absolute finest hair care products and most innovative professional hair color. With decades of industry experience in professional hair care, ENJOY understands and supports all aspects of the hair care experience. The ultimate goal is to empower hairdressers with the absolute finest professional hair care products.
Want To Have Beautiful & Vibrant Hair?
Book your ultimate salon experience today! We understand that YOU KNOW BEST what suits your hair – that's why we NEVER cut or color without first consulting with you when you come in for your appointment.